Experience
Alucio™ is exclusively focused on serving the needs of the life science industry through the creative use of technology.
The Alucio leadership team has had proven success delivering world-class software platforms and digital solutions to both large and small pharmaceutical, biotech and medical device companies. Our disease area experience spans almost every therapeutic category including oncology, cardiology, infectious disease, neurology, rare disease, nephrology, dermatology, etc..  
Alucio's customers range from pre-commercialization start-ups with single product candidates to well-established organizations with extensive product portfolios. Additionally, our customer base is diversely represented across biotech, pharmaceutical, and diagnostic organizations with wide variations in company size and business lifecycle.
Case Studies
Alucio continues to grow our roster of life science companies that have become active Beacon customers. The platform can support both large and small pharma, biotech and medical device companies seeking to more efficiently manage scientific and market access content, and deepen their relationships with medical key opinion leaders, key accounts, and payer access opinion leaders.
Background
Company A is a top-25, global pharmaceutical company that provides innovative products and services in more than 20 countries around the world within the therapeutic areas of oncology, cardiovascular and vaccines. They have a large field medical team of almost 75 people in the US alone, consisting of MSLs, HOLs, field medical managers and content managers. Before engaging with Alucio, they had an existing content management in place that they had been using for several years.
Challenge
Company A's current content management system was cumbersome and no longer meeting medical affairs business needs. Their legacy system provided outdated content management features; and did not fully address scientific exchange in a multi-channel manner. Additionally, this company was interested in providing their field medical team with a tool that would enable them to build custom presentations for various KOL meetings in a controlled and compliant manner. This capability did not exist in their current system.
Company A began a formal search for a new solution to create, store and share approved content that could be further customized to meet their specific needs. Moreover, they wanted a platform that could support and enhance their engagements with KOLs both online and offline. It was also important that the new product be able to seamlessly integrate with Veeva Vault to streamline content management workflows. After a comprehensive market review and formal evaluation process, Company A selected Beacon as their new scientific exchange platform.
Results
Company A is very excited about the extensive capabilities of the Beacon system and the growing partnership with Alucio. Alucio smoothly executed implementation activities with an initial system deployment in July, 2021.  
Since then, Beacon has provided agile, rapid, and comprehensive support at ASCO 2022 pre, during, and post congress windows in support of Company A's major data release news.  These complementary activities included both internal training, field content publishing & distribution, as well as external KOL engagement and follow-ups.  
Beacon's modern APIs also made the integration process with Veeva Vault quick and easy. Company A also plans to roll out Beacon to their global field medical team to piggyback on the US implementation and expand its reach.
Testimonials
Alucio regularly engages with end users and prospective customers to gather key insights regarding the world of medical affairs, MSLs, and other field medical professionals. Our product, Beacon, has been specifically developed and tailored to support these audiences with a very responsive product roadmap. Here are some representative quotes from leading professionals in these roles from across the industry which speak to our goal of "supercharging scientific exchange".
"I need tools like Beacon that make my job easier not harder."
Therapeutic Areas
Our team's experience spans almost every therapeutic area including the below. Our product can also support MSL and field medical groups covering any disease state.
Cardiology
Dermatology
Endocrinology
Gastroenterology
Hematology
Infectious Disease
Nephrology
Neurology
Oncology
Ophthalmology
Pain Management
Rare Disease
Respiratory
Rheumatology
Virology
Customer Advisory Board
To further deepen our experience within the space and better understand customer needs, we have established an active Customer Advisory Board as a key company resource.
The Alucio Customer Advisory Board (CAB) is made up of a cross-section of experienced life science professionals with relevant expertise in medical affairs, market access, content administration, and field operation within our customers' organizations.
This group provides Alucio leadership with an industry viewpoint and end-user perspective on the company's products, feature sets and future roadmaps. This guidance also includes actively communicating user needs, describing workflows and highlighting current market gaps that exist.
We are very fortunate to have this talented team of engaged customers supporting our efforts. All Alucio customers are invited and encouraged to have representation on this group.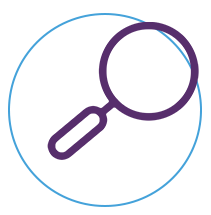 Gain insights to supercharge stakeholder engagement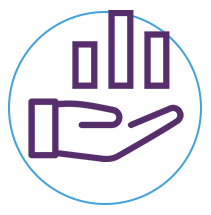 Share best practices on what's working, what's not
Steward Beacon with customer-centric feedback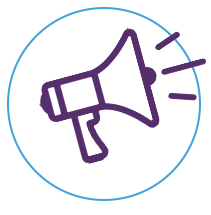 Champion and promote the modern way of working